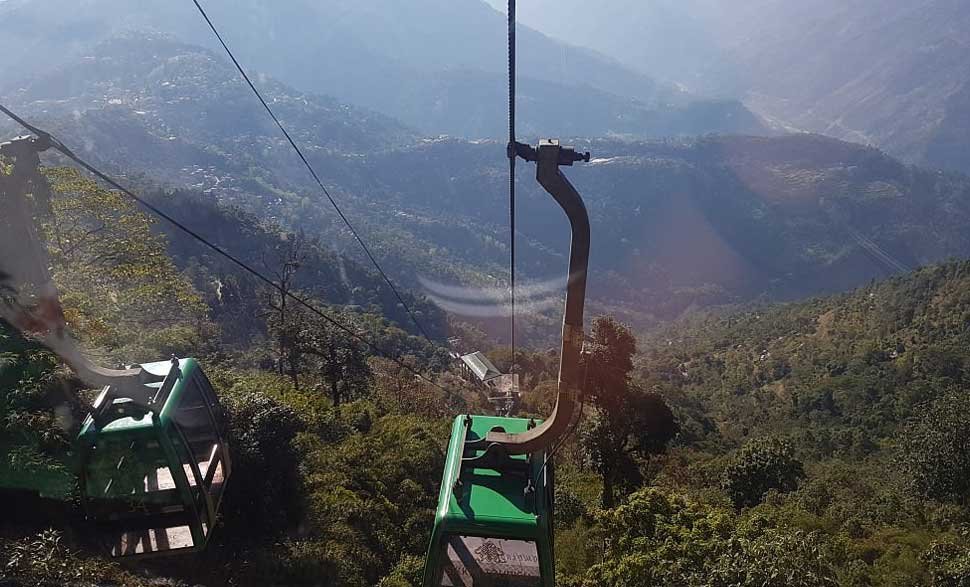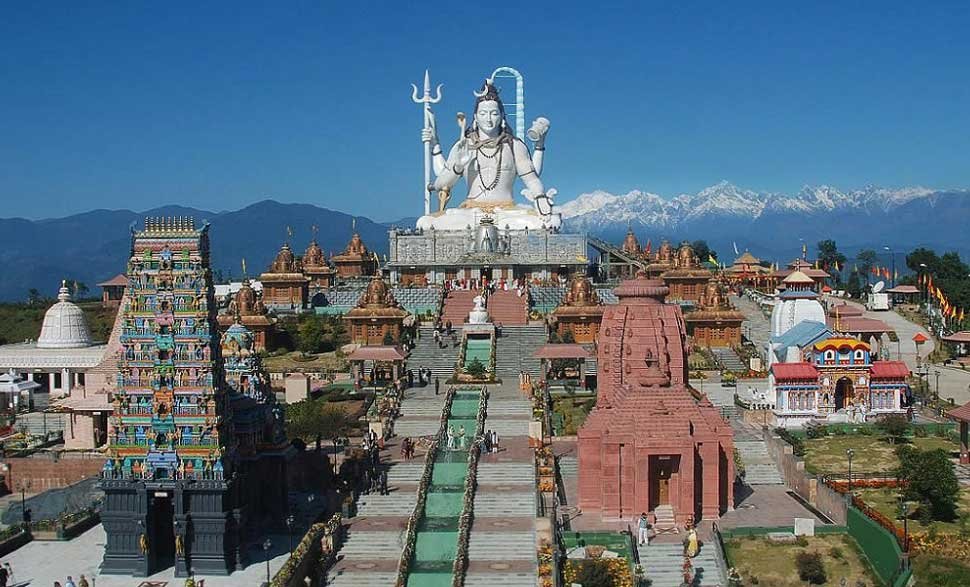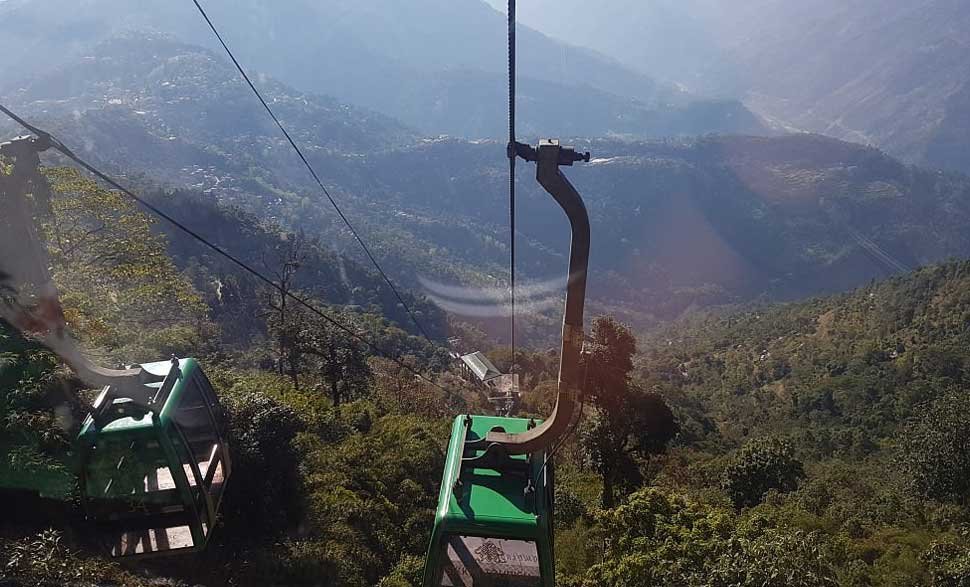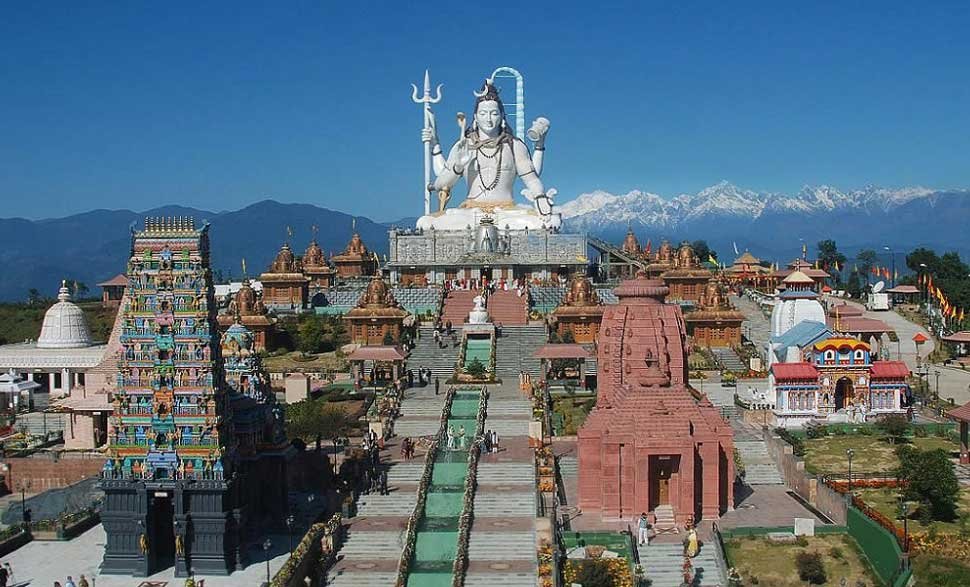 Package Overview
Hotels:
Standard rooms with western toilet & geyser facility will be provided to Standard category package, deluxe category rooms will be provided to deluxe category package. Air-conditioning is not required at Pelling/Ravangla Sikkim
Food:
Day 1: Lunch and Dinner
Day 2: Breakfast and Dinner
Day 3: Breakfast, Lunch and Dinner
Day 4: Breakfast and Dinner
Day 5: Breakfast
Vehicles
Non AC Tourist Bus/SUV/Sedan will be provided in sharing basis to standard category package, Private transfer in AC Sedan/SUV will be provided to deluxe category package.
Itinerary
Day 1: Transfer to Pelling
Transfer to Pelling and checkin hotel Pelling, rest of the day free for leisure. Lunch & Dinner at Hotel.
Day 2: Sightseeing around Pelling
After early breakfast halfday sightseeing around Pelling. Lunch on the way and Dinner at Hotel
Chenrezig Statue: The Chenrezig Statue is one of the world's tallest statues of Buddha which is considered to be a manifestation of Buddha's compassion. It is located about 1.7 km away from Pelling skywalk and stands at a height of a whopping 135 feet. The statue is a major tourist hub and one of great cultural significance amongst Budhists, who visit the site seeking Buddha's blessings. It was consecrated by the Dalai Lama himself and recently unveiled by Pawan Kumar Chamling, the chief minister of Sikkim. The statue can be reached via stairs and once atop, one can feast their eyes on the scenic views of the valley. The meditative chants of the monks, the bustling skywalk and the serene weather makes for a blissful experience.
Kecheopalri Lake: Located about 1 km away from the skywalk, Khecheopalri Lake is a holy site for Buddhists as well as Hindus. Ensconced in the sacred hill of Khecheopalri, it is considered to be a wish-fulfilling lake, which is why it is frequented by tourists. The area around the lake is believed to be home to a hidden treasure blessed by Guru Padmasambhava, which augments the mystique of the lake.
Rabdentse Ruins: Rabdentse was the second capital of the former kingdom of Sikkim, which was destroyed during the Gurkha invasion. The Rabdentse Ruins are the remnants of this ancient city, located about 60km away from the skywalk. Now declared as an important Archaeological Site, the place is teeming with historical value. On a casual stroll through the area, one can see the "Namphogang", the three Chortens and various other structures made out of stones, meticulously preserved by the Archaeological Survey of India.
Sanghak Choeling Monestry:The Sanghak Choeling is one of the oldest Monasteries of Sikkim, located about 3.5 km from the skywalk. Established all the way back in 1642 by Lama Lhatsun Chempo, it is rife with buddhist artifacts, paintings and sculptures of Buddha himself and is thus a must visit for history buffs. Set amidst lush greenery, the monastery can be reached by trekking through a beautiful hilly terrain and sees a glut of Buddhist devotees every year.
Pemayangtse Gompa: Occupying a small section of beauty at the higher end of western Sikkim, a renowned monastery of Pemayangtse is located. The word Pemayangtse mean 'Perfect Sublime Lotus' and it is a famous tourist attraction and widely visited by many travellers all year round. With a mere distance of 2 kilometres from Pelling, this attraction is an easy walk. You can unravel Sikkim's prime beauty by visiting during the spring-summer season when the sky clears. This is so, as you can not only enjoy the holistic site but also witnessthe enthralling beauty of the Himalayas as well. Pemayangtse Monastery offers a meditative environ quietly set amidst woods. It gives a perfect place to relax in solitary and listen to the sounds of nature as you explore this second oldest monastery of Sikkim. Being around 300 years old, it is a must visit place as it offers the reflection of the rich architecture and the unwavering faith of the Buddhist followers. This three storied building has many statues of saints and Rinpoches, including Padmasambhava (Lotus Born). It also has several antique idols and scriptures. The main prayer hall is decorated with paintings and also the doors and windows are beautifully painted in traditional Tibetan design. The ruins of Rabdantse can also be witnessed from Pemayangtse Monastery.
kanchenjunga Falls: The kanchenjunga falls is one of the best falls of Sikkim and on the way to kanchenjunga waterfall travelers can view the nearby Rimbi waterfalls. The Kanchenjunga Falls is a leading tourist spot in Pelling and is attractive Picnic spot throughout the year with its lush green surroundings and the high falling water flow. The sound of roaring water falling down the hills and the cold moist air makes a serene environment. There is a small pathway leading to the waterfalls location from the main road and the path is a bit slippery during rains.
Singshore Suspension Bridge (at own cost): Connecting two gorges in the west of Sikkim, the Singshore suspension bridge is believed to be the highest bridge in the state and the second-highest in Asia, with a height of over 100 m. This architectural marvel, with a length of approximately 200 m, can be reached easily from Pelling, which is 25 km away. The bridge offers a spectacular view of picturesque surroundings. Dotted with gushing waterfalls and crisscrossed by a winding stream, the landscape enthralls one with its beauty and serenity. Apart from the months of July and August, the bridge is ope
Day 3: Transfer to Ravangla
After breakfast checkout from hotel, transfer to Ravangla, Check in hotel, local sightseeing after lunch, lunch and dinner at hotel
Day 4: Fullday Sightseeing
After early breakfast fullday sightseeing.
Top Attractions
Buddha Park: At a distance of 1 km from Ravangla Bus Stand, Buddha Park is a beautiful park located at Ravangla, in South Sikkim district. Also known as Tathagata Tsal, it is one of the well maintained parks in South Sikkim and among the prime places to visit in Ravangla.
Ralang Monestry: Ralang Monastery is a Buddhist monastery situated at Ralang near Ravangla in Sikkim. Belongs to Kagyu sect of Tibetan Buddhism, it is one of the most sacred monasteries in Sikkim and among the best pilgrimage places to visit in Ravangla.
Doling Monestry: Doling Monastery is a small monastery situated on a small hillock at Barfung Village near Ravangla, Sikkim. Also called as Dorling Gompa, it is one of the noted monasteries in Sikkim and among the best places of sightseeing in Ravangla.
Namchi Ropeway: This ropeway is constructed by Damodar Valley Group and is of 2.5 KM of stretch. Take you to the Rock Garden and Sandruptse Temple over the top of the hill. From the Ropeway one can have the complete view of Namchi city. Entry Fee at own cost
Char Dham: Char Dham, Namchi or Siddheshwar Dham is one of the famous tourist destinations in Sikkim. The meaning of Namchi is Sky (Nam) High (Chi) in Bhutia. The temple is located at a height of 5,500 feet above mean sea level. It is spread over more than 7 acres of land and its complex includes various other religious sites such as Sai Baba Temple, Kirateshwar statue besides Nandi bull, Sai Dwar, Kirateshwar Statue, Sai Temple, Kirat Dwar, Shiv Dwar, and Musical fountain.
Temi Tea Estate: It is the only tea garden in Sikkim and is considered as one of the best in India Covering an area of 440 acres, Temi Tea Garden was established in 1969 CE by Sikkim Government. According to history, the last king of Sikkim initiated tea growing in Sikkim to provide employment for Tibetan refugees fleeing the Chinese invasion of their homeland. Initially a small plantation was started in Kewzing. Later, it was moved to Temi and a proper processing plant was constructed by Sikkim Government.
Tarey Bhir : It is one of the amazing points of interest in Namchi and among the popular places to experience Namchi Tourism. Tarey Bhir is a 3 km long stone ridge on which pedestrian footsteps have been built to climb the steep ridge. Bhir means 'Cliff' in Nepalese language. The height of the ridge is about 10,000 feet and has a drop down gorge of over 3500 feet on the right side. This is an ideal place for adventure loving people. It is the only place from where Kalimpong, Darjeeling and Teesta River can be seen at one eye sight. This point is not included. Guest have to book separately.
lunch on the way and dinner at hotel
Day 5: Drop to NJP/TNCBT/IXB
After breakfast Checkout from hotel, and transfer to Siliguri. Drop at NJP/TNCBT/IXB
Inclusion , Exclusion & Other Details
Transfer, Sightseeing,
Hotels/Resort (AC/Non AC), All
Extra Food
Expenses, anything which is not mentioned
Child below 5 years of age is free sharing same meals and same rooms.
Child above 5 years and up to 9 years of age with meals and sharing same room will be charged 50% of tariff.
Person above 10years of age will be charged 100% sharing same room.
Maximum 3 persons will be allowed in one room.
Airport (IXB) Pickup/Drop surcharges to be paid by primary guest at the rate INR. 600.00 for Sedan INR. 800.00 for SUV/MUV while booking. Only available for guests availing deluxe package.
Last minute change or cancel of itinerary may happen due to strike, road closure or any unavoidable circumstances
Maintain proper timing and follow rules as guided by the tour guide and property and forest department to experience the tour memorable and comfortable.
If cancelled 30days prior to the date of arrival 60% of the booking amount will be refunded
If cancelled 15days prior to the date of arrival 40% of the booking amount will be refunded
No refund if cancelled within 15days from date of arrival
100% refund if cancelled by NBSTC due to any unavaoidable circumstances