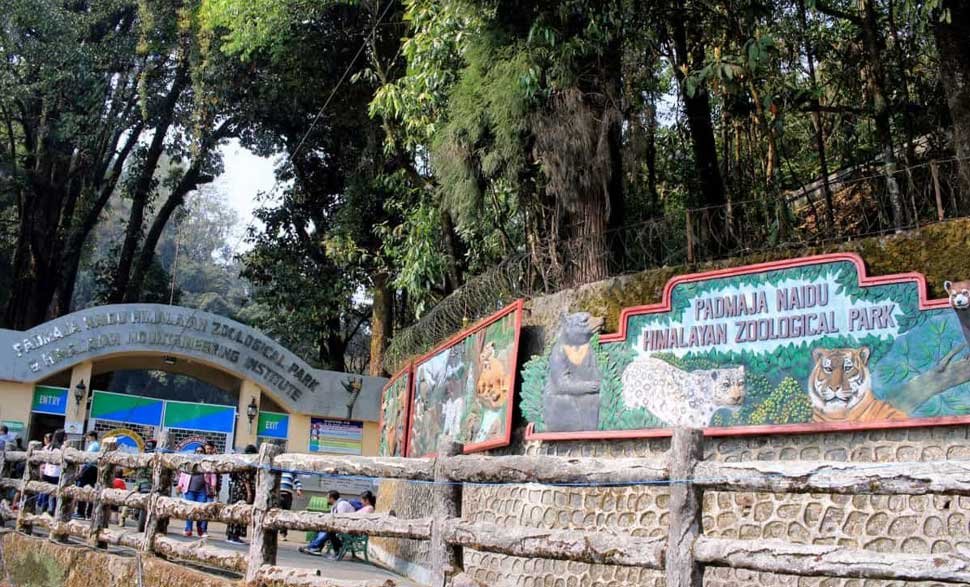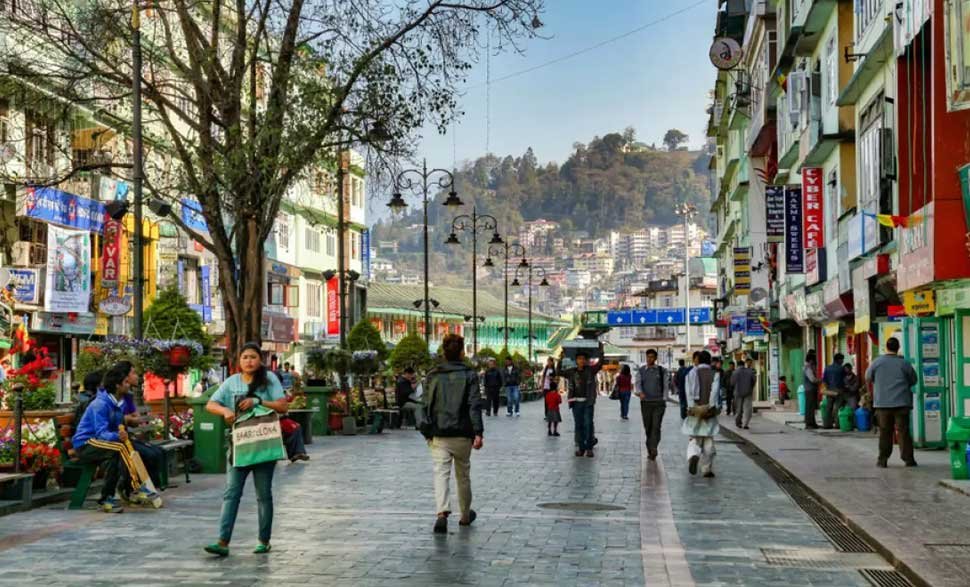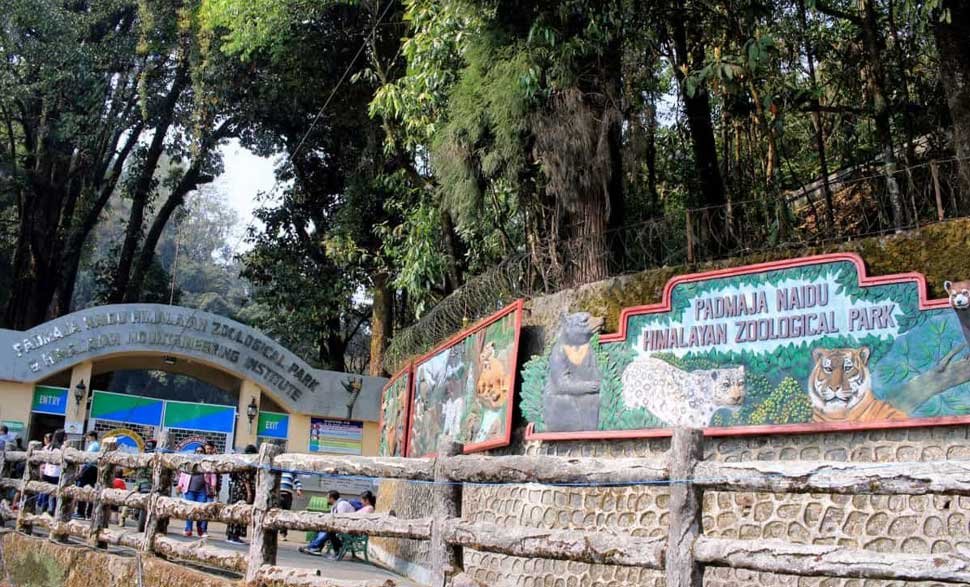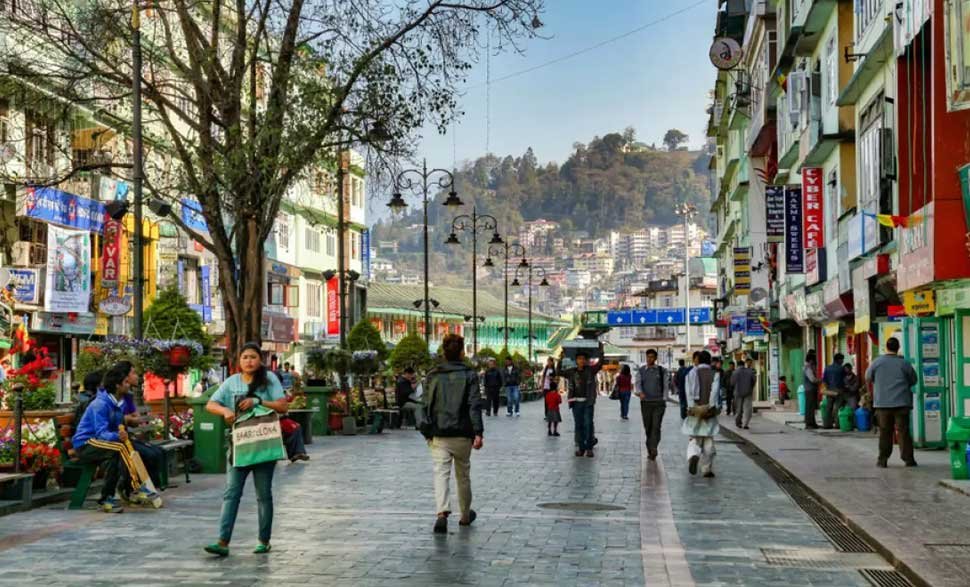 Package Overview
Hotels:
Standard rooms with western toilet & geyser facility will be provided to Standard category package, deluxe category rooms will be provided to deluxe category package. Air-conditioning is not required at Gangtok/Darjeeling.
Foods
Day1: Lunch and Dinner
Day2: Breakfast and Dinner
Day3: Breakfast, Lunch and Dinner
Day4: Breakfast and Dinner
Day5: Breakfast
Vehicles
Non AC Tourist Bus/SUV/Sedan will be provided in sharing basis to standard category package, Private transfer in AC Sedan/SUV will be provided to deluxe category package.
Top Attractions
Tiger Hill: Tiger Hill is a sunrise viewpoint in Darjeeling. It is the highest point in Darjeeling and among the most picturesque places to visit in Darjeeling. Tiger Hill stands at an altitude of 2,590 m overlooking the spur of the snow-capped mountain ranges of the Eastern Himalayas. It is one of the two points in India from where you can capture the entire panorama between Mount Everest and Kanchenjunga on a sunny morning. The first rays of the sun shoot ahead and shed light upon the twin peaks of Kanchenjunga painting it pink, and then bathing it in a beautiful orange colour, which is an amazing thing to experience.
Padmaja Naidu Himalayan Zoological Park: Padmaja Naidu Himalayan Zoological Park is a zoo situated in the beautiful hill town of Darjeeling, West Bengal. Popularly called as Darjeeling Zoo, it is one of the best zoo parks in India and among the must visit Darjeeling Tourist Places.

The zoo was formerly known as Himalayan Zoological Park and was established in 1958 as a joint venture of Government of India and Government of West Bengal. The park was renamed in 1975 when Indira Gandhi, the Prime Minister of India, visited the park and dedicated it to the memory of Padmaja Naidu, who was also a poet and daughter of the famous freedom fighter Sarojini Naidu. Situated at an altitude of 7,000 feet, this is the largest high altitude zoo in India.

Batasia Loop: At a distance of 4 km from Darjeeling Himalayan Railway, Batasia Loop is a railway loop in Darjeeling of West Bengal. Situated below the Ghoom station, it is one of the mesmerizing places to visit in Darjeeling.

Peace Pagoda & Japanese Temple: Darjeeling Peace Pagoda is a Buddhist stupa situated on the slopes of the Jalapahar hill in Darjeeling. It is one of more than 70 pagodas built around the world by the Japanese Buddhist Nipponzan Myohoji organization and among the most popular attractions in Darjeeling.
Itinerary
Day 1: transfer to darjeeling via mirik
Meet & Greet at NJP/TNCBT/IXB and transfer to Darjeeling via Mirk, on the way stop over at Mirik Lake and Simana View Point, rest of the day free for leisure. Lunch on the way & Dinner at Hotel.
Wake up at 3.30AM and transfer to Tiger Hill for maagnificant sunrise and Mt. Kanchanjungha and After early breakfast halfday sightseeing (Mixed points) around Darjeeling. Lunch and Dinner at Hotel
Day 3: Transfer To Gangtok
After breakfast checkout from hotel transfer to Gangtok and check in hotel at Gangtok, rest of the day free for leisure. You can visit MG Marg in the evening. Lunch on the way and dinner at hotel.
A visit to Gangtok is really incomplete without paying visits to M. G. Marg, Gangtok, which is a 'must visit' place. Marg' refers to 'Road' in Hindi, so MG Marg means MG Road. Gangtok is the town centre of the hill town and just like any other important road in a city of India would be named as Mahatma Gandhi Road or MG Road, Gangtok is no exception and hence this place is named as M. G. Marg, Gangtok. Over the years, the road and the area around it has transformed.
The entire road is lined up with numerous glittering shops, restaurants, cafes and bars on both sides. It looks very similar to a shopping mall but out in the open. Locals and tourists take leisure walks or just sit and relax. Many tourists take a table at a roadside restaurant and watch the activities on the street, or relax on one of the benches laid alongside the road. The atmosphere out there is like a carnival. At MG Marg in December, The annual Gangtok Food and Culture Festival is held.
Today after early breakfast visit Changu (Tsongmgo) lake, Baba Mandir and Nathula Pass (if permission granted) Tsomgo Lake, a crystal clear, glacial lake located East Sikkim. It is famous for its healing properties. The faith healers of Sikkim, who are called, use the lake waters and their healing properties to heal people suffering from various health issues.
Baba Harbhajan Singh Temple is a different kind of temple that is not dedicated to a particular religion but selflessness and bravery. Baba Harbhajan Singh was a soldier of the Indian Army, often regarded as 'Hero of Nathula. This is because he sacrificed his life at the young age of 26 years. In September 1967, he was awarded the Maha Vir Chakra for his bravery and martyrdom. Situated at an altitude of 13,123 feet, Baba Harbhajan Singh Memorial Temple is located between Nathula Pass and Jelepla Pass. It is about 60 km from Gangtok and can be easily reached by public transport. This is one of the major attractions in East Sikkim and should not be missed on your Sikkim tour.
Nathu La, one of the highest motorable roads in the world, is a mountain pass in the Himalayan peaks that co-joins Sikkim and China. Situated on the Indo-Tibetan border 14450 ft. above sea level, Nathu La is one of the most important Himalayan passes in the country. Nathu means 'listening ears', and La means 'pass'. Nathu La is one of the three open trading border posts between India and China and is famous for its picturesque beauty and beautiful environment.
After breakfast checkout from hotel, transfer to Siliguri. Drop at NJP/TNCBT/Bagdogra Airport
Inclusion , Exclusion & Other Details
Transfer, Sightseeing,
Hotels/Resort (AC/Non AC), All
Extra Food
Expenses, anything which is not mentioned
Child below 5 years of age is free sharing same meals and same rooms.
Child above 5 years and up to 9 years of age with meals and sharing same room will be charged 50% of tariff.
Person above 10years of age will be charged 100% sharing same room.
Maximum 3 persons will be allowed in one room.
Airport (IXB) Pickup/Drop surcharges to be paid by primary guest at the rate INR. 600.00 for Sedan INR. 800.00 for SUV/MUV while booking. Only available for guests availing deluxe package.
Last minute change or cancel of itinerary may happen due to strike, road closure or any unavoidable circumstances
Maintain proper timing and follow rules as guided by the tour guide and property and forest department to experience the tour memorable and comfortable.
If cancelled 30days prior to the date of arrival 60% of the booking amount will be refunded
If cancelled 15days prior to the date of arrival 40% of the booking amount will be refunded
No refund if cancelled within 15days from date of arrival
100% refund if cancelled by NBSTC due to any unavaoidable circumstances